2019 Buick Envision performance and technology features
When it comes time to make updates to any vehicle, it is important to understand the experience drivers of that vehicle are having and solicit feedback. That is precisely what Buick did when it came time to refresh the Envision compact SUV for the 2019 model year. Buick customers have a taste for the finer things in life, and it is important to cater to this mindset and understand exactly what makes driving a Buick so enjoyable. Refinements in the Envision are directed at the consumer. Without further ado, let's dive in and take a look at some of the highlights of the 2019 Buick Envision performance and technology features.
Solid Performance
While the luxury experience may put a lot of focus on comfortable amenities and slick technology, performance is also key. It's important that your lu...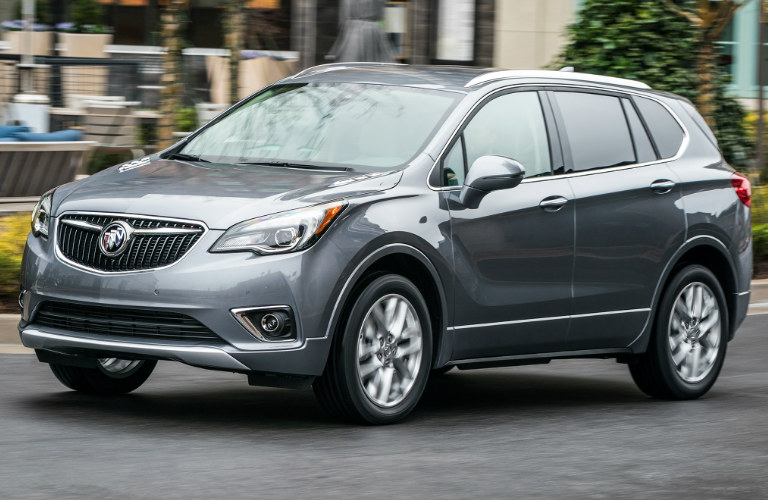 2019 GMC Sierra Denali Design Features and New Towing App
If you are a fan of pickup trucks, you probably have very specific reasons. Perhaps you enjoy taking the truck out to the lake for a weekend of boating and tubing. Maybe you need it to make lighter work out of heavier loads. Whatever the case may be, a good pickup truck must offer the kind of power and capabilities that can get these jobs done and done right. One such mighty pickup truck is the GMC Sierra, which has garnered quite a following. Its premium iteration, the Sierra Denali, adds even more to the experience. If you are looking for information about the latest model, you have come to the right place. Continue reading below for information on the 2019 GMC Sierra Denali design features and new towing app.
View our inventory of new Sierra 1500 models.
Updated exterior and exterior
Th...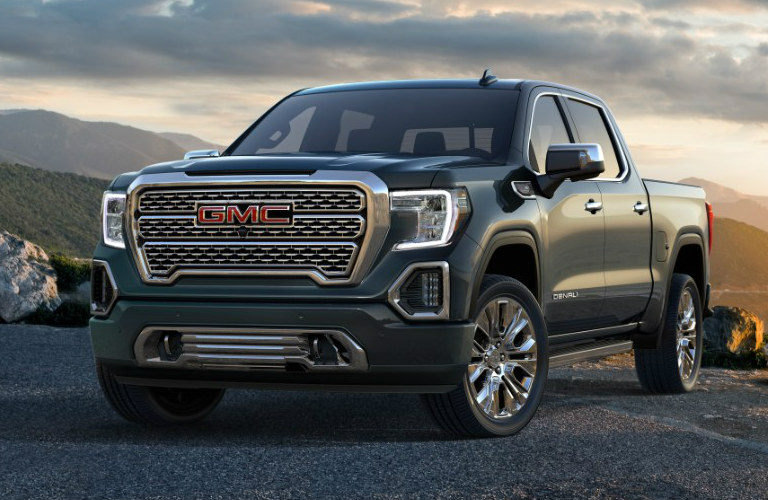 How far can the 2018 Buick LaCrosse go on a full tank?
2018 Buick LaCrosse gas mileage and maximum driving range
From far and wide, drivers across the nation have long looked to the Buick family to provide them with serious luxury and innovation, nowhere more evident than in the case of the 2018 LaCrosse. This sedan is the picture of sleek refinement, from your connectivity to how far you can drive between fill-ups. Come with our Wenzel Grand Rapids team today and check out the 2018 Buick LaCrosse gas mileage and maximum driving range!
2018 Buick LaCrosse engine options and performance specs
There's no debating the sheer power and adrenaline that comes courtesy of the LaCrosse. It features two available engines, in the form of a 2.5-liter Inline 4 (on Base trims) and 3.6-liter V6 (on Avenir trims). The latter engine is certainly one to marvel ...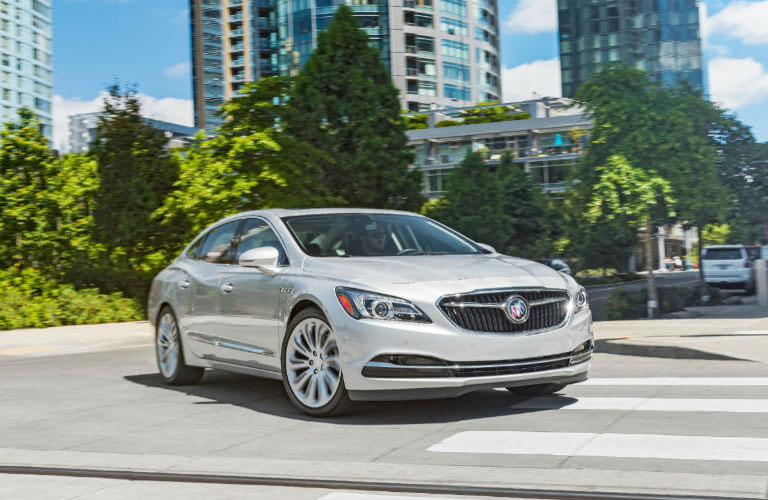 What tech features are inside the 2018 Buick Encore?
2018 Buick Encore interior technology and safety features
True to its name, the Buick Encore family of SUVs certainly deserves a second look. Not only is its aggressive-yet-elegant design inspiring, but there's no limit to what you can achieve once you step foot inside its doors. With this, we want to show you some of the top 2018 Buick Encore interior technology and safety features, so you have an idea of just what to expect. Come with us today and see how the Buick line can get you more in tune to the world around you!
2018 Buick Encore connectivity features
In today's interconnected world, it's essential to keep tabs on your busy life from wherever you are. This includes both your vehicle and your business, both of which are easy to accomplish with the 2018 Encore. With the Buick Infota...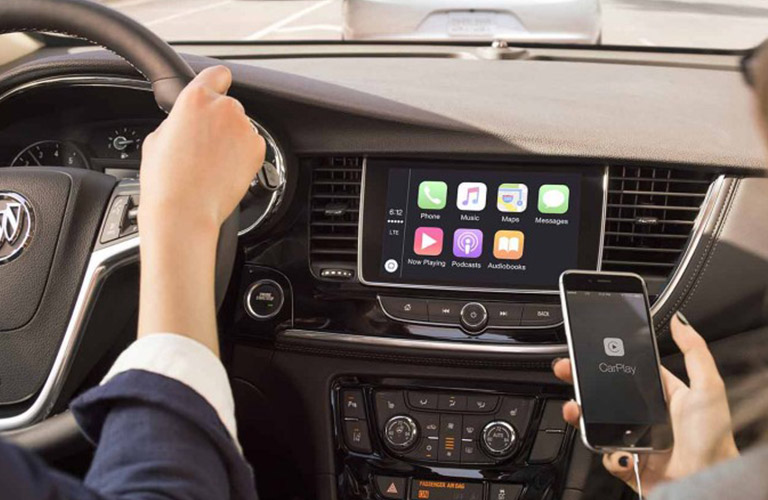 Auto Credit Financing in Grand Rapids MI
Here in southwestern Michigan, we're fortunate to be surrounded by some of the hardest-working people in the nation. You need a vehicle that's willing to work as hard as you do, with some high-class luxury and innovation to boot. For this purpose, you can't go wrong with either a GMC or Buick model, and even if your credit score isn't where you'd like it to be, we can still get you set up with a financing plan that will suit your budgetary needs. Come in with our Wenzel Buick GMC team to see how you can get auto credit financing right here in Grand Rapids MI!
Credit Approval Tools with Todd Wenzel Buick GMC
Here on our website, we offer many great options for you to see just how well you're doing. We offer a page to check out an estimate of your credit score, and an application form for yo...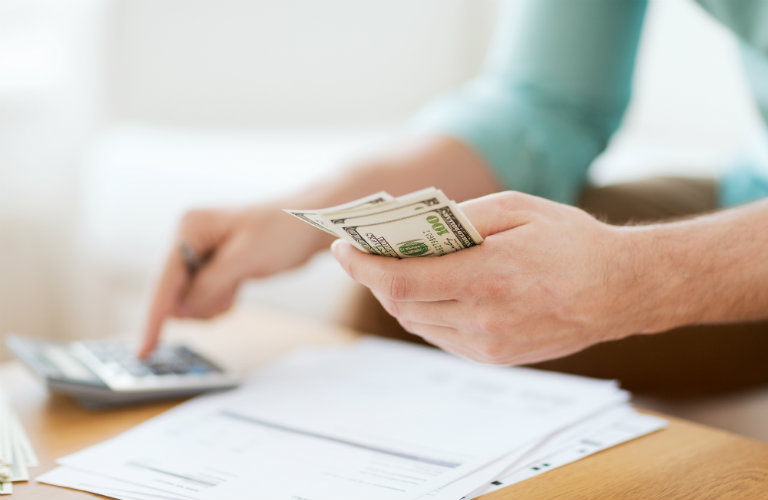 What is the towing capacity of the 2018 GMC Sierra 1500?
2018 GMC Sierra 1500 engine options and tow rating
Unrelenting energy and force follow trucks like the GMC Sierra 1500 around like badges of honor, giving them some serious leverage in the automotive market for drivers and blue-collar professionals of all kinds. Besides awesome exterior styling cues, there aren't many pickups as capable as the Sierra. To see what we mean, we'll be taking you through the 2018 GMC Sierra 1500 engine options and tow rating today. Join us!
2018 GMC Sierra 1500 performance specs
There are currently four engines available for the 2018 Sierra 1500, each with their own distinct benefits and advantages, and all featuring next-gen innovations such as Active Fuel Management, Direct Injection and Variable Valve Timing. We've listed some more information about them bel...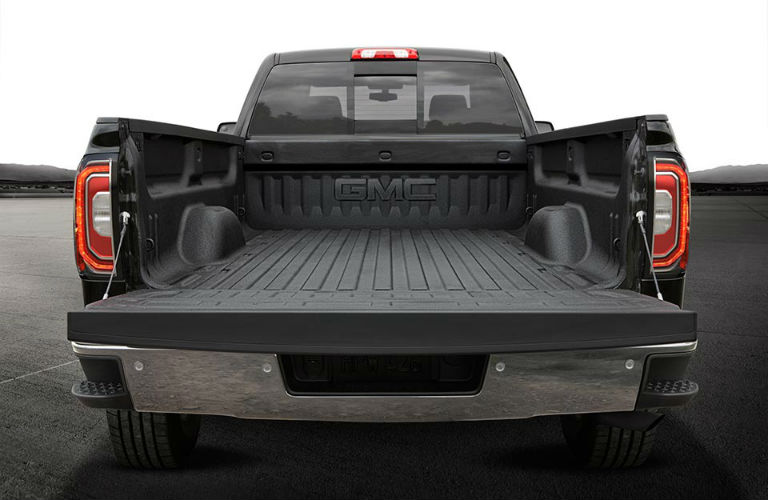 How much can you fit inside the 2018 GMC Terrain?
Crossover SUV models have really caught the public's eye as the go-to vehicle for single drivers and families alike. With a clever combination of classic SUV capabilities and fuel efficiency numbers normally found in sedans or coupes, crossover models are indeed appealing options. GMC, a heavyweight in the automotive industry, has its own lineup of versatile crossover SUV models, and the lineup begins with the Terrain. This aptly named vehicle can carry people and cargo across vast lands during the daily commute as well as weekend road trips. The appeal of any crossover SUV, no matter the size, is the space offered. How much can you fit inside the 2018 GMC Terrain? Read ahead for the details!
Passenger volume
The 2018 GMC Terrain offers eating for as many as five people in its two rows. Th...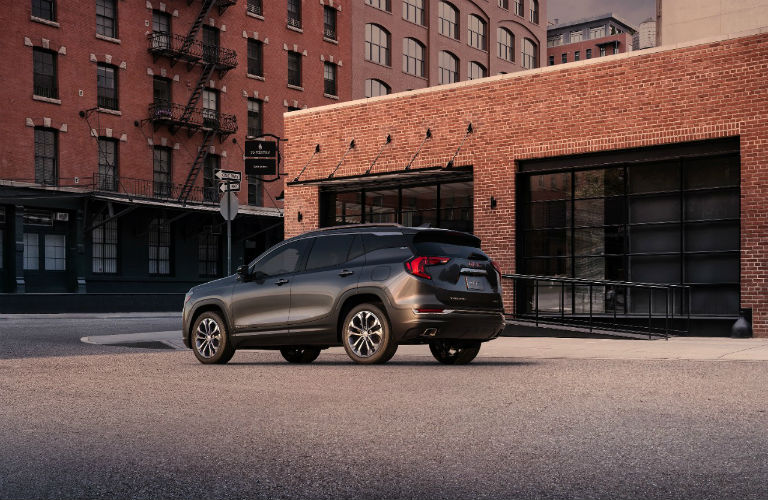 Tips for maintaining your luxury automobile
If you own a luxury car like a Buick, you know that it is a lifestyle and an experience all on its own. It is not the same as driving a standard vehicle. Standard vehicles are fine, of course, but driving a luxury automobile is a reward for a life of hard work, and a treat for yourself every day. There are different rules for taking care of such a ride, because the luxury experience is one that must be kept in good order, or else it just won't feel the same. So, can you go about caring for it the same way you would care for any other vehicle? In some ways, yes, but in many ways, not at all. Read ahead for a few tips for maintaining your luxury automobile.
Best practices for keeping your luxury car maintained
Protect it from the elements whenever possible. We know you might want to proudly...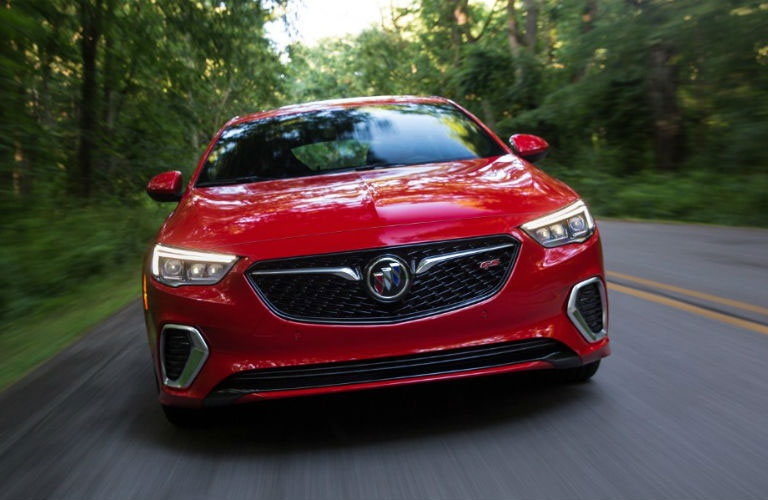 What is the cargo capacity of the 2018 Buick Encore?
One-size-fits-all is absolutely not the case when it comes to automobiles. It is important for an automaker to offer a wide variety of different vehicles in order to cater to the diverse drivers out there in the world. Buick understands this, and that's why it offers a few different crossover SUV options to its customers. Not everyone who wants a crossover or SUV is going to necessarily want something huge. For drivers looking for a luxurious crossover experience in a compact size, let us present you with the Buick Encore. Although it may be a compact crossover, that does not mean it doesn't still offer up plenty of space for your luggage or other items. What is the cargo capacity of the 2018 Buick Encore? Read ahead for the details!
Encore cargo capacity by the numbers
The 2018 Buick Enco...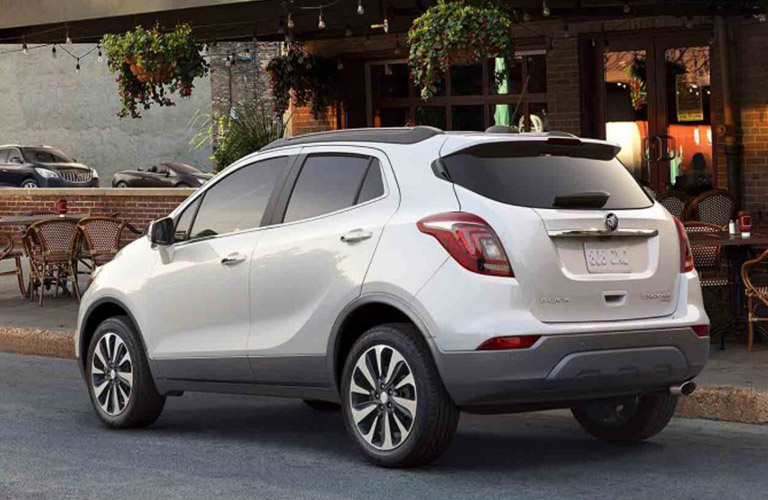 What is Buick Smart Driver on the myBuick app?
These days, chances are good that you are wearing a pedometer or a wristband of some kind that is monitoring your activity and other habits. This is useful because these kinds of devices give you information about yourself that you might not otherwise know, like how many calories you've burned or how long you were actually sleeping last night. It makes sense that you should also be able to apply this to your driving behavior as well, and that is just what Buick is doing with the Buick Smart Driver feature on the myBuick app. What is Buick Smart Driver? Keep reading for more details.
What Buick Smart Driver monitors
"In today's world, people are using health, finance and even sleep monitoring apps to help improve their lifestyle and well-being. Bringing Buick Smart Driver services into the ...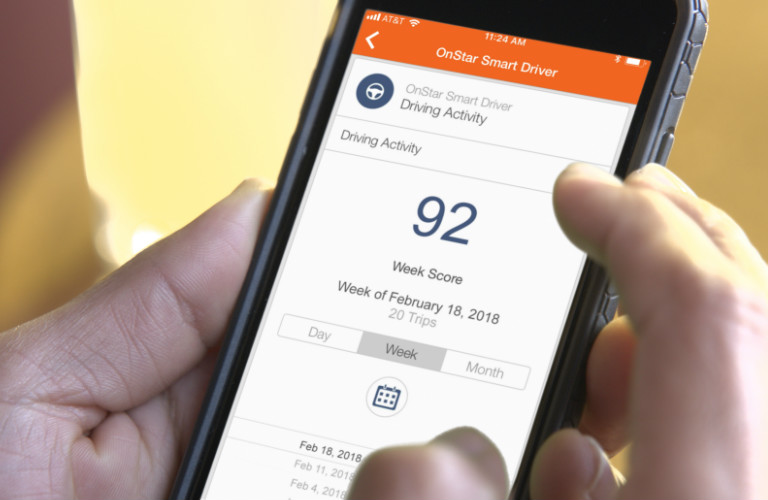 How much can you store in the 2018 GMC Acadia?
2018 GMC Acadia interior cargo volume and capacities
Think of the GMC family as the penthouse to a Chevrolet's flat. Though both are well-regarded as some of the most capable, durable and innovative vehicles on the American market, GMC has been able to inspire awe and luxury for all that step inside. Chief among these vehicles is the Acadia SUV, not only a sleek and refined favorite, but highly versatile at the same time. Come with our Todd Wenzel Buick GMC Grand Rapids team as we check out the 2018 GMC Acadia interior cargo volume and capacities!
2018 GMC Acadia seating capacity and storage space
Inside the 2018 Acadia lies room for up to seven passengers, all of which can relax on premium leather seating available on higher trims. That's impressive enough by itself, but even more so if y...