WHAT ARE MY GMC REWARDS?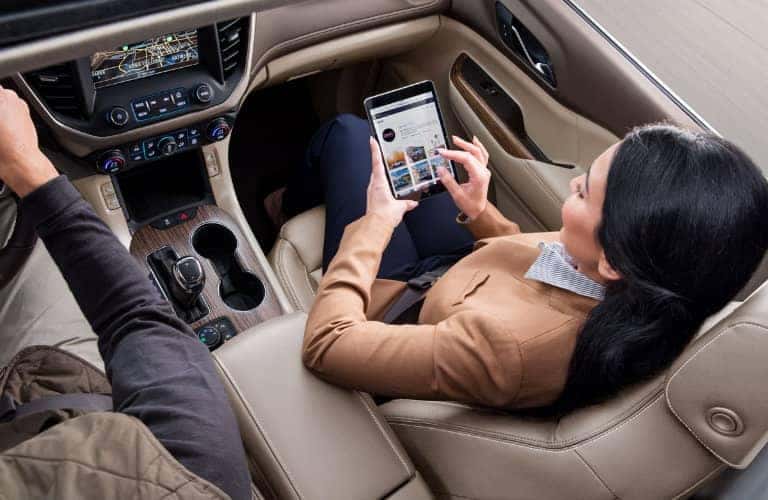 So often it feels like owning a car is just putting money into it without much in the way of rewards. You put in a lot of time and effort into taking care of your car; it would be nice if someone noticed once in a while.
You get rewards from grocery stores and can get airplane miles on credit card purchases, so shouldn't you be able to get some rewards for taking care of your car? GMC has a program called My GMC Rewards that can help you earn points towards keeping your car going. You can earn points for regular maintenance and redeem those points for parts and accessories.
View our current Service and Parts Specials
My GMC Rewards details and benefits
So, how exactly are points earned and redeemed? Points can be earned as simply as enrolling in the program and filling out a rewards profile. Beyond that, there are a plethora of other ways to earn points like buying a Connected Services plan or purchasing or leasing a new GMC vehicle. Points can be earned for going paperless or buying a protection plan as well. Occasionally, there are different special offers that can help even more points.
Once you amass all these points, then what? What can they be redeemed for? The rewards can be saved up and put towards a number of things, such as services or protection plan allowances. You can also save up your points to use them for different GMC accessories. To find out the full extent of GMC rewards available and how to earn points head to MyGMCRewards.com.
My GMC Rewards at Todd Wenzel Buick GMC
If you have any questions about your account or just have some questions on how it works, feel free to give us a call. You can also stop by our dealership to talk with us in person and we'd be glad to help get everything sorted out.