WHAT IS THE CARGO CAPACITY OF THE 2018 BUICK ENCLAVE?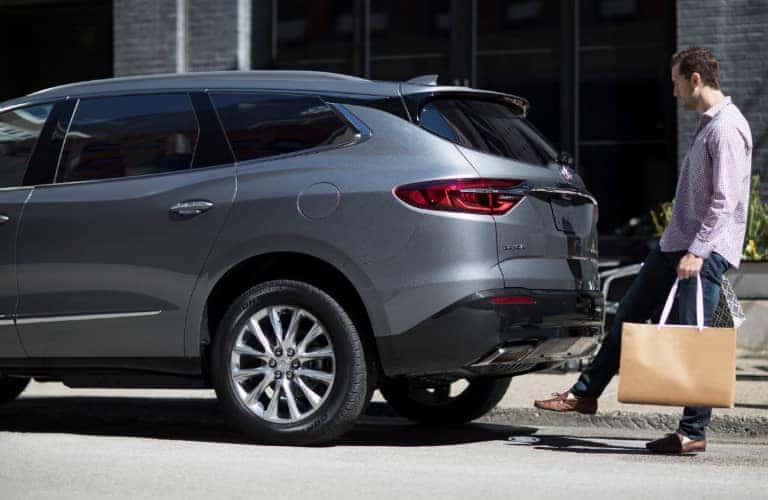 SUVs have come a long way from the days of yore. Sure, there are still plenty of them around that are full-size behemoths that can go off-roading, and that is great, but that is not necessarily what everyone is going to want from such a spacious vehicle. SUVs, and luxury ones in particular, are great for transporting your family around town and bringing everyone and their luggage on trips. Buick offers a sizeable luxury SUV called the Enclave, which provides comfortable amenities and a spacious ride the entire family can enjoy. What is the cargo capacity of the 2018 Buick Enclave? We go over the details here.
Maximum space available
The 2018 Buick Enclave offers seating for as many as seven people, and when all three rows of seats are being used, perhaps for a big trip across the country or even just grocery night, you can still fit 23.6 cubic feet of cargo behind the third row. That's plenty of room for those grocery bags! If you do not need to use the third row for seats, you can fold it down and open the Enclave up even more with 58 cubic feet of cargo capacity. Finally, for the times when you only need to use the front row and need to haul more or bigger cargo, you can fold down the third row and second row and open the 2018 Enclave up to 97.6 cubic feet of maximum cargo capacity.
View our full inventory of new Buick models.
The Enclave is made for people who have full lives and need ample room to hold it all in while providing you with numerous luxurious amenities on top of that. If you would like to take the Enclave for a test drive, please contact us today and we will be happy to set one up for you.
Have you seen the 2019 Buick Envision?