HOW MUCH WEIGHT CAN THE 2019 GMC ACADIA TOW?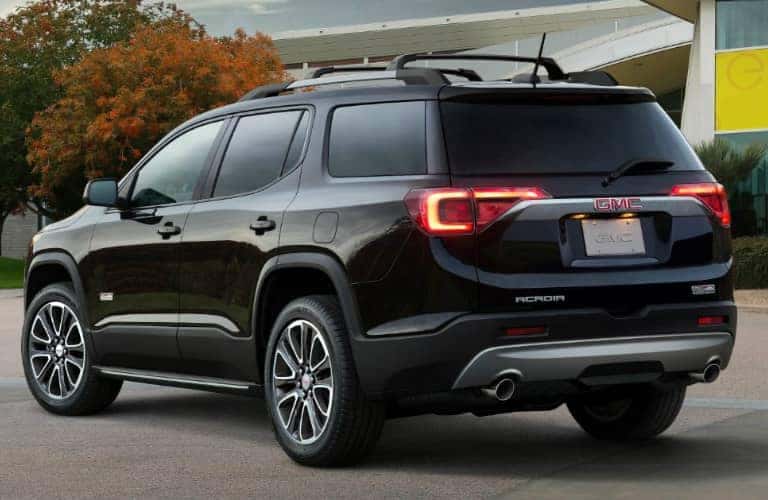 Whether it's because you have a large family to drive around town and to far-off places on summer vacation or because you frequently have significant cargo needs, if you are in the market for an SUV, you need one that will have the capabilities to match your requirements. SUVs are already quite spacious in terms of cargo capacity inside, but for those occasions when you need even more room than what the inside of your vehicle will allow, towing capacity is key. One such SUV that is rated for towing is the GMC Acadia, which is returning for the 2019 model year. How much weight can the 2019 GMC Acadia tow? Read ahead for that information and more.
Trailering capacities
How much weight can be towed depends on the engine under the hood. With the 2.5-liter engine (which doles out 193 horsepower and 188 pound-feet of torque), the 2019 Acadia can tow up to 1,000 pounds. If you opt for the trims equipped with the 3.6-liter engine (which produces 310 horsepower and 271 pound-feet of torque) and get the available trailering package, you can tow up to 4,000 pounds with the 2019 Acadia.
How much can you tow with the 2019 GMC Canyon?
What's the cargo volume?
As long as we're on the subject of carrying loads, let's go over the cargo capacity of the 2019 Acadia. This SUV seats up to seven people in three rows. Behind the third row, you will find 12.8 cubic feet of cargo space. Fold those third-row seats down and you'll up that to 41.7 cubic feet. Finally, if you need even more room, fold down the second- and third-row seats to give yourself 79 cubic feet of cargo space to work with.
When it comes to towing and cargo capacities, the 2019 GMC Acadia is a fine option. Contact us if you would like to reserve yours today!