WHAT SERVICES ARE AVAILABLE FROM THE TODD WENZEL COLLISION & APPEARANCE CENTER?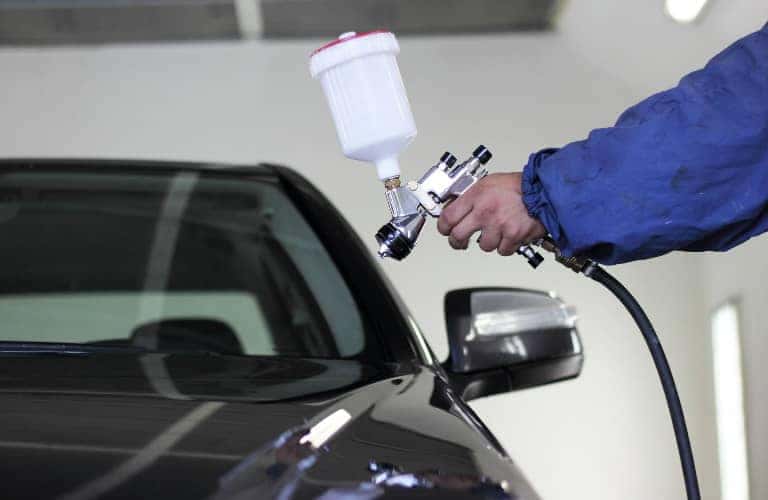 It's an old cliché, but it also happens to be very true: Accidents happen. No matter how carefully you drive, you are still counting on others on the road to be just as careful. That aside, you yourself are not perfect, and it's entirely possible to have a mishap that does damage to your vehicle. When the damage is done, the whole process can be extremely stressful. Will your vehicle be the same? Will the repairs be covered by insurance? Will the body shop be able to match the unique paint color of the automobile? Here at Todd Wenzel Grand Rapids, we want to make everything as simple as possible for our customers. We have our own body shop-the Todd Wenzel Collision & Appearance Center. What services are available from the Todd Wenzel Collision & Appearance Center? Read ahead for more details.
Vehicle repair and assistance
We realize that having your vehicle fixed after a collision is a huge hassle, especially since you already have a busy life. That's why we offer a free loaner when you drop your car off for repairs, so you can continue to drive around town as needed while we work to repair your own vehicle. We also offer courtesy transportation if you need a ride somewhere while waiting on the repairs. We're here to help you, not make your life more difficult.
How to get your Buick ready for fall and winter driving.
We're happy to fix the kind of damage you sustain in a variety of different collisions. Whether you accidentally ripped off your side mirror on moving day, were rear-ended at a stop sign, or were involved in a more serious collision, we can help fix it up.
The length of time it takes to get your vehicle back in its proper shape depends on the type of damage to your vehicle. It also depends on working with your insurance company, as certain procedures may need to be followed and can take some time. That said, we will keep you up to date on the progress as often as you want.
Our skilled technicians have the experience working with different collision situations, different insurance companies, and have seen just about everything, so we'll be able to work with what you bring us! The Todd Wenzel Collision & Appearance Center is open Monday through Friday from 7:30 a.m. to 5:30 p.m., and Saturdays from 9 a.m. to noon. Please give us a call if you have any questions!